Alarwool offers its customers a complete service in carpet and rug covering. From the very initials stages of study and quoting, through the redesign of the works, the manufacturing, the logistics and the shipping of the goods and of course finally, the installation where our experienced installing teams perform all types of double stick installations or stretched installations, with or without underlay, according to the requirements and specifications of every hotel chain.
Moreover, we have a wide network of sales agents all over the world, that provide commercial representation and direct help to our customers, no matter where or in which language.
Currently Alarwool has commercial offices in the following cities and countries:
Burgos (Main Office) Spain
Alicante (Factory) Spain
Los Angeles, CA USA
Las Vegas, NV USA
Washington, USA
London, U.K.
Santiago, Chile
Dubai, U.A.E.
Sao Paulo, Brazil
Casablanca, Morocco
Moscow, Russia
Ciudad de Panamá, Panamá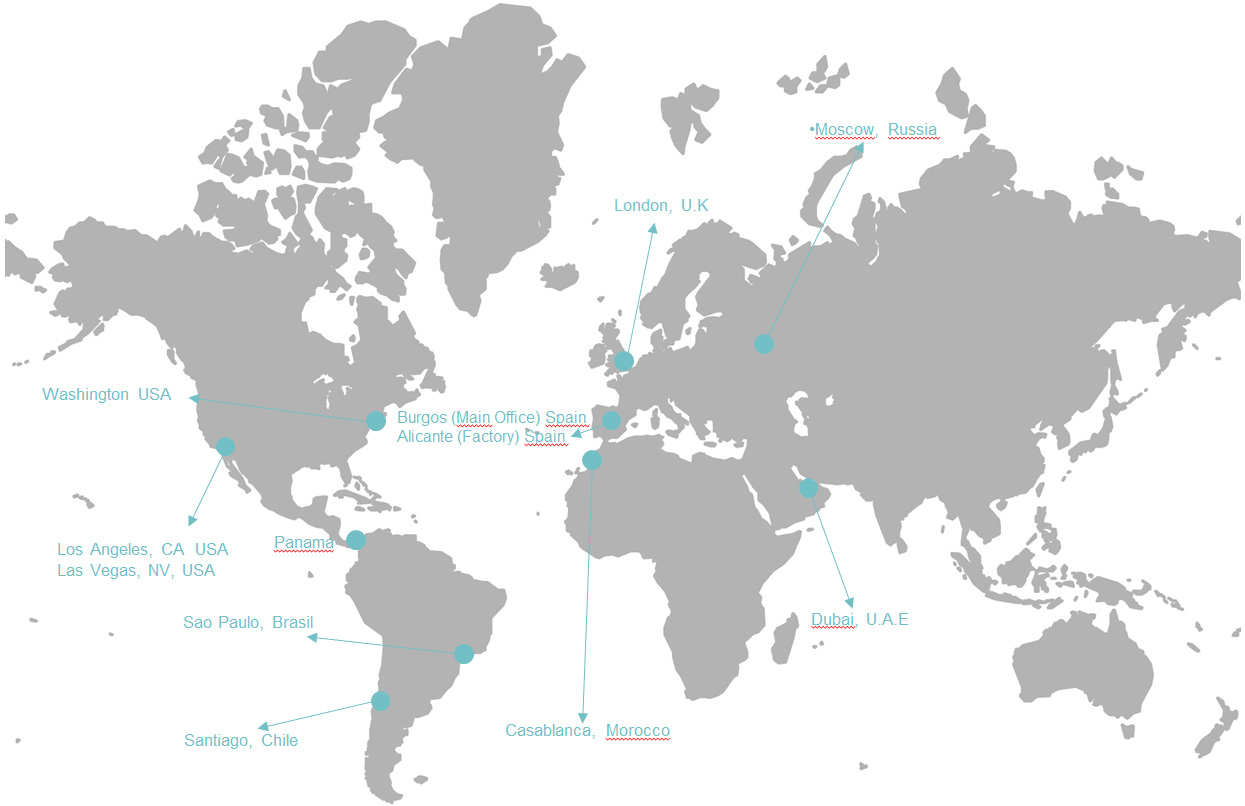 STAIN REPELLENT TECHNOLOGY
Alarwool offers optionally to his clients the application of an special product that keeps the carpets dry and without stains based in the NANOTECHNOLOGY.
The nanoparticles cause a molecular change in the wool fibers through which those are converted in an effective barrier against dirt and all types of liquids. Thousands of millions of minuscule particles are combined between them to create an invisible structure almost impenetrable.
It protects effectively agains the most typical oil stains, coffe, wine and other type of liquids or dirt. It's free from solvents, it cares the skin and the environment. It doesn't alter the appearance or the sense of touch and moreover, it doesn't have neither color nor odor.
Some of his main properties are:
– Aqueous impregnation with hydrophobic effect
– Stains are easily cleaned
– It protects against liquids and dirt
– Solvents free, and eco-friendly
– It doesn't affect the appearance of the carpet, the color or the sense of touch
– Skin tolerant
– Certified by TÜV SÜD
– This technology implies a great saving opportunity reducing the usage of cleaning products, staff and energy.