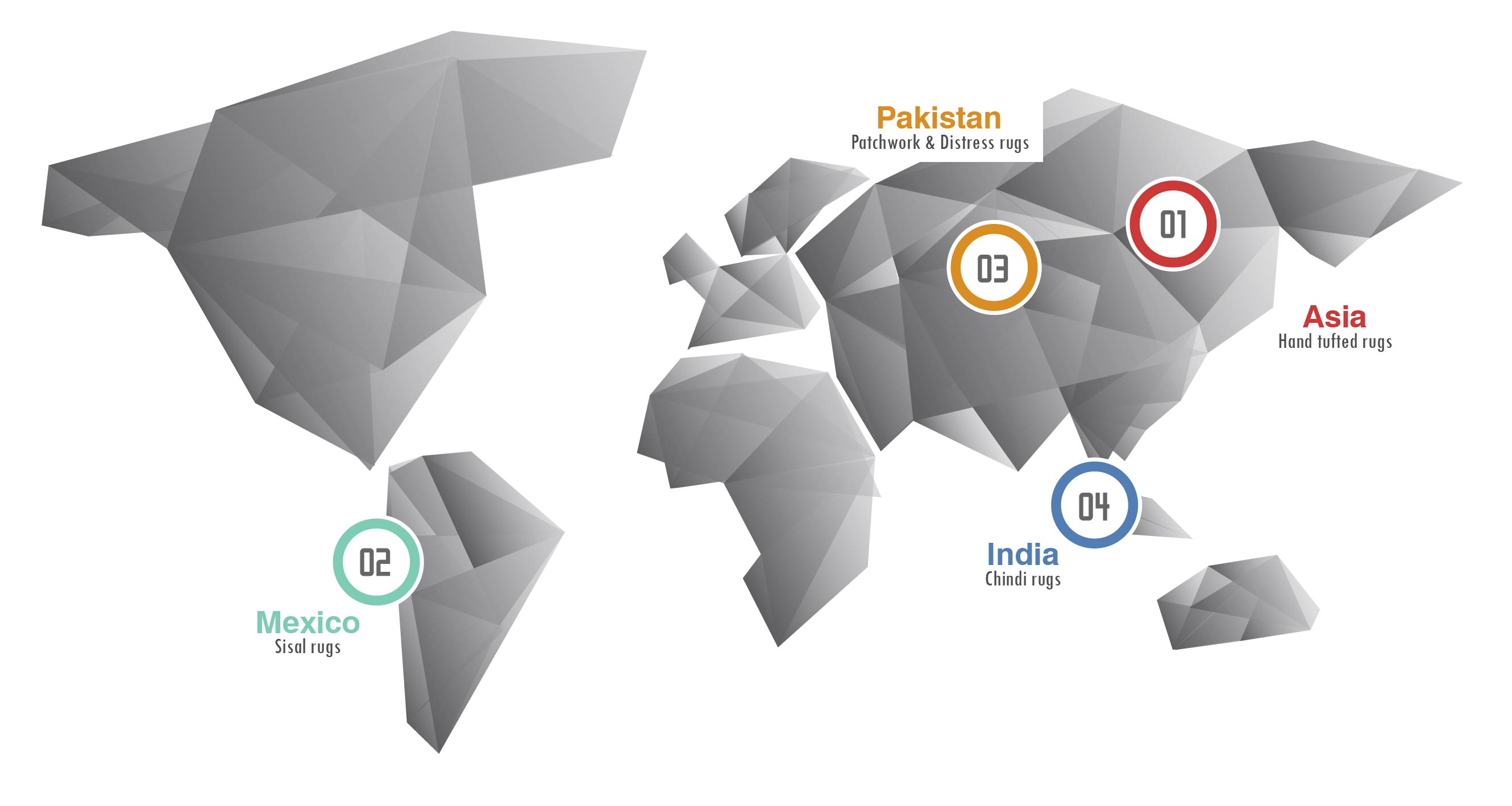 Team, innovation and quality are the three pillars on which any competitive company must built for pursuing success and development in our sector. At Alarwool we appreciate the value of craftsmanship, especially if it is innovative and quality. Our design team is up to date with the latest innovations offered by the market and they travel to the most remote places on Earth searching for trends, new techniques and materials
to be incorporated to our library and product range.
We also have a strong commitment to those countries that are more disadvantaged, to which we try to contribute our bit to help the development and growth of their textile companies in which the human factor is essential and indispensable.