Our design department stands for the creative and free spirit and interpreting and giving shape to the most original and innovative proposals of our customers.
A fantasy and colourful world without constraints where the most exclusive atmospheres take shape and get transformed before our eyes. The carpets and rugs designed by our team fulfill the essential mission of linking and making sense of all the decorative elements of, for example,
a luxurious presidential suite, an impressive entrance hall, or a majesty banquet hall.
Always willing to move wherever necessary in order to improve communication and speed up this phase of development of the project, our designers are an essential link in the chain that besides contributing with their experience in quality advice, textures, colouring, etc., it is also an imperative in order to get a good and trustworthy relationship with our customers.
Our designers work mainly with computers, using specialized software for vector and digital design.
Alarwool provides all its customers with a briefcase containing over 600 different colors. However we can reproduce any other required by the customer, even colors of materials others than wool, such as fabrics of viscose, cotton, etc.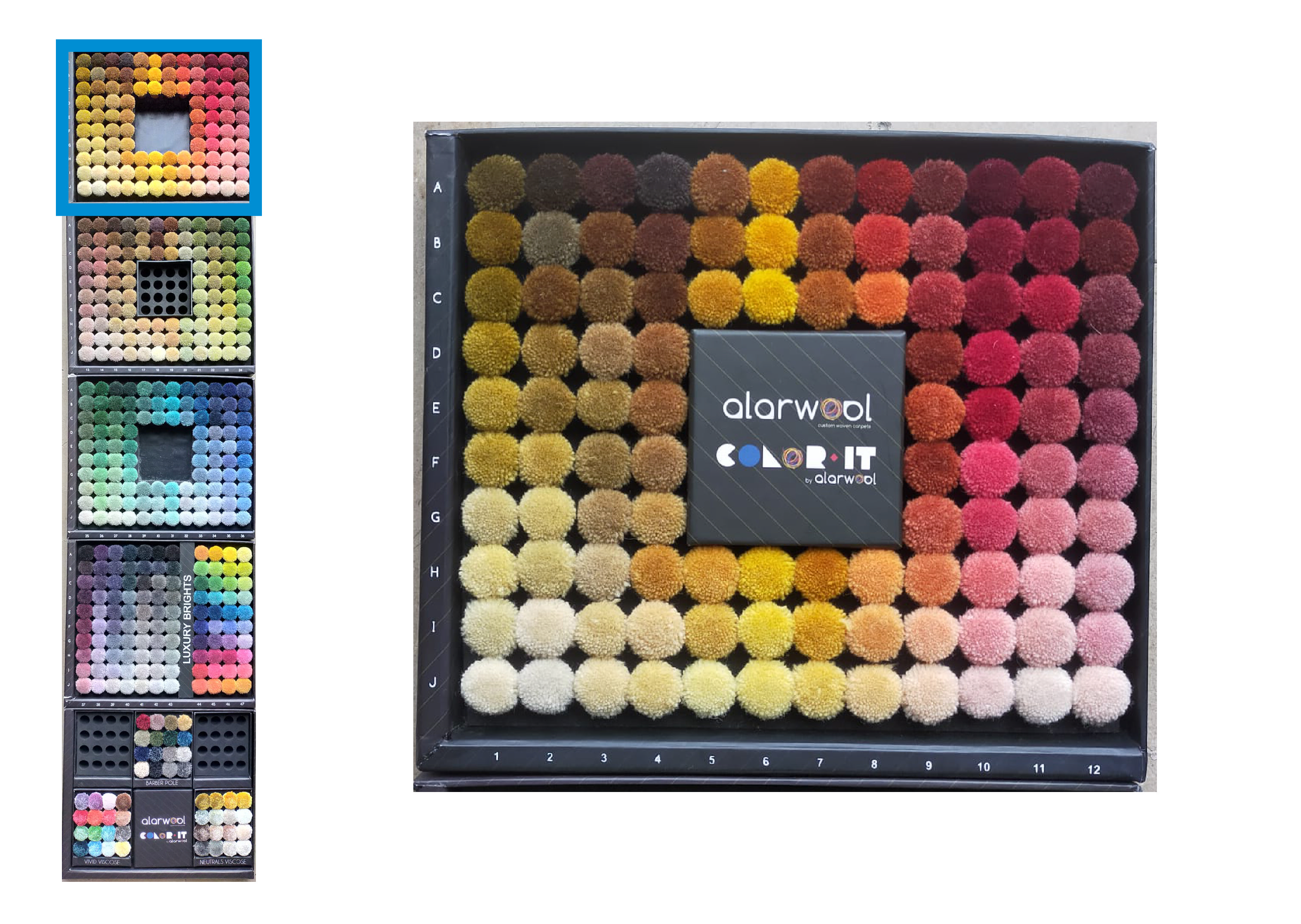 When a design is approved, we proceed to the production of physical samples for which we have two specialized Kibby machines that make samples of up to 45 x 45 cm, with which we can check out the design and the colors.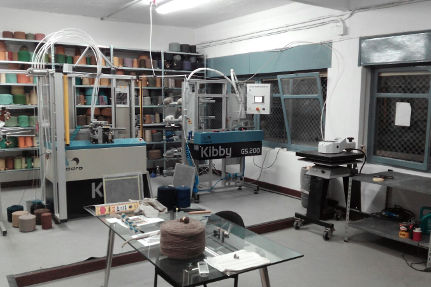 Our designer team develops a collection of designs each year following the trends dictated by the market. On the other hand, we also have a large library of designs, all of them available to our customers to help them in the creation and development process. All our designs are exclusive property of Alarwool and should not be used or modified without our consent.